40 topics in 1 month.
---
Your Ultimate H2 Math Revision Program!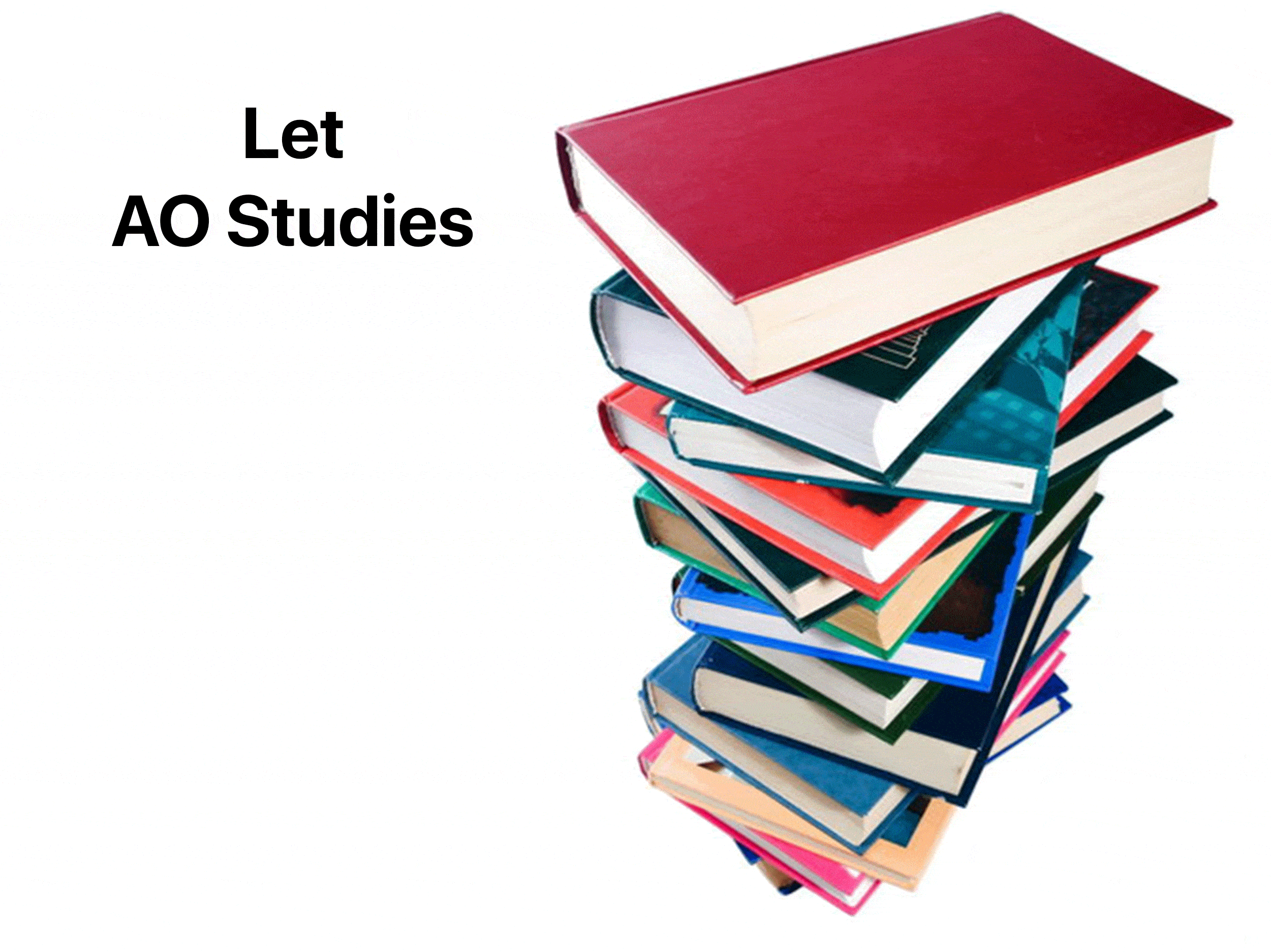 Free Comprehensive & Concise Notes

Free Past Year Prelim Papers

Unlimited Consultation Hours

Engaging Learning Experience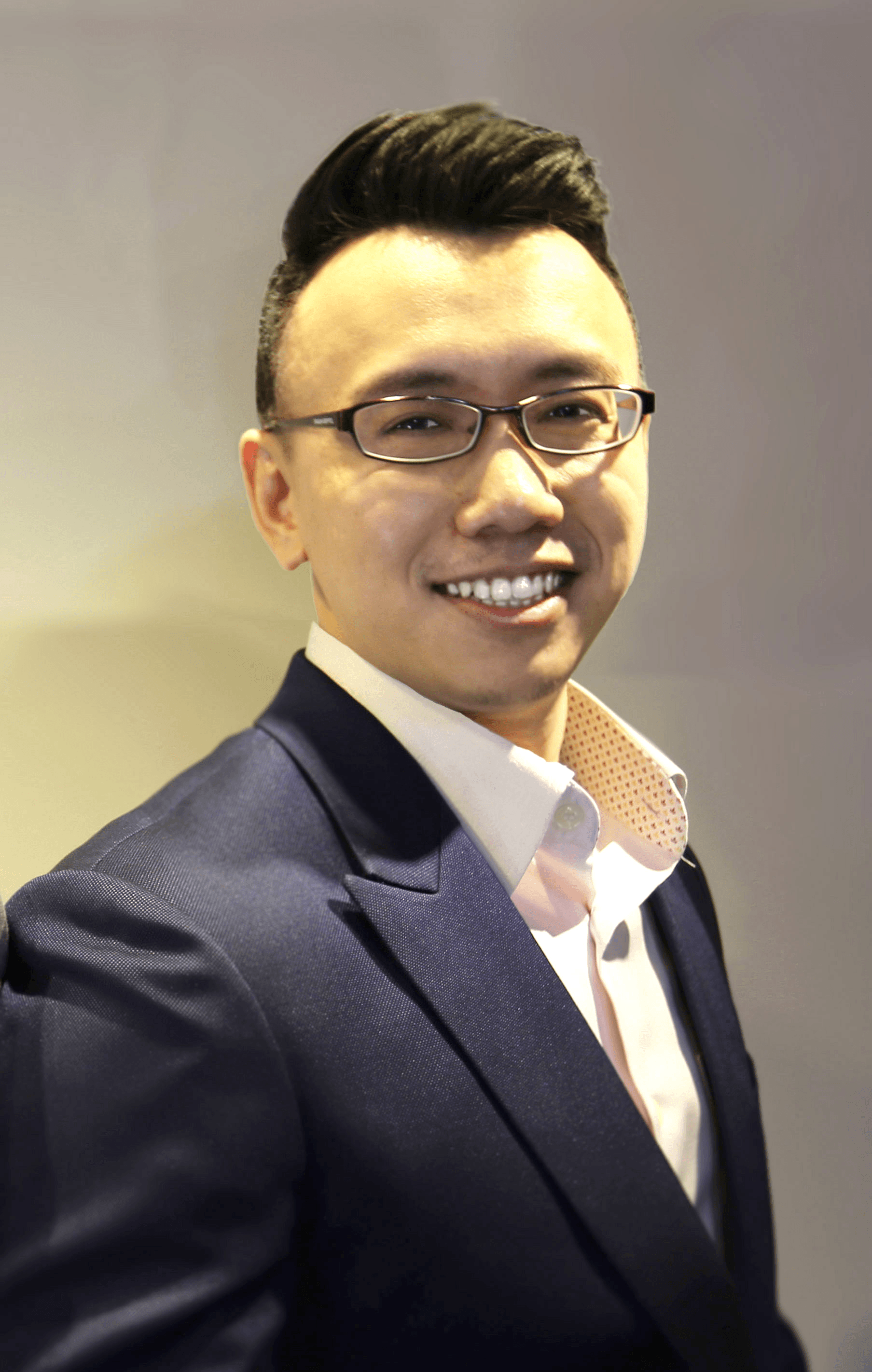 Lim Chu Wei (Principal)
Secondary and JC math tutor Lim Chu Wei is a full time tutor with 15 years of experience in teaching, specialising in A, E, H1 and H2 Math. Chu Wei, a Further Mathematics student in JC, is a Mechanical Engineering Graduate from Nanyang Technological University with a deep passion for Mathematics. Having completed the Higher Education Teaching Certificate from Harvard University and Master Degree in Mathematics from NIE, NTU he constantly challenges his students to overachieve and strive for excellence through specially designed questions and tutorials.
Real Students.
Real Testimonials.
Real Transformations.
---
"Chu Wei is also someone who clearly knows the education and examining system well, and accurately spots questions like a magician (including the actual A level questions)."
Chu Wei is a really dedicated teacher in many ways that I will be eternally grateful for. I was one of the students which joined late, about 2-3 months before my A levels, and I can say that this is one of the best decisions I've made. In class, he's extremely knowledgeable pertaining to mathematics concepts and skills, and is really interactive in teaching us. His explanations are clear, precise and easy to understand. Outside of class, he puts in extra effort into getting to know students and imparting important life lessons for us. He takes his job seriously and diligently, coupled with his competence in teaching math, hence he will definitely be of great help to anybody who requires math tuition and is definitely one of the top choices around. He is highly qualified as a math instructor, having majored in math in university. He is also someone who clearly knows the education and examining system well, and accurately spots questions like a magician (including the actual A level questions). He is generous with his help, and will promptly respond to questions from students requiring help through whatsapp, and also in face-to-face, coming early before lessons start and staying back after lessons end, all to ensure students do well in their exams and in life. His tutorial is highly challenging and his standards and goals are high, which all goes to show how professional and capable he is.
On a more personal note, Chu Wei has been a real inspiration and a real good friend that I have been lucky to make.
His support, encouragement and his motivation and drive to push us to do well,
also inspires me to do strive for excellence, especially during the tough period of the A levels. Besides being a teacher, he is a role model and a close friend to the students.
Him being there for me in the months leading up to the A levels has definitely made this stressful period of my life much more meaningful and memorable
.
He is a teacher that I will never forget
, despite the short span of time we spent together, and a valuable friend in the years to come.
Click for Actual Post
Celeste Tjan
Chu Wei constantly goes out of his way to offer help to us, asking us to bring our exam papers for review to further understand where our greatest weakness in math lies and the common errors we repeat in the exams.
Adhithya Raja
Chu Wei built my confidence from ground up in the subject by giving me the hardest questions from each topic to do.
Kaylen Lim
Chu Wei opened my eyes to a different world of mathematics. I ended up scoring both A1s for o levels.
Naadiah Ibrahim
Academics aside, Chu Wei imparted so many values into each and every one of us. He taught us that there is so much more to life than grades and exams, that our potential was not determined by our transcripts, that value should be placed not on the end product but on the effort and commitment given to get there.
Pin Jie
Chu Wei's lessons are enjoyable as well as there are quizzes and prizes to attain during lessons.
Vanness
From getting a D7 in Sec 3 ... to finally A2 in the O'levels! None of this could have been possible without the help of Chu Wei.
Aneesh
Chu wei takes his time with each student to go through all their problems as well as providing us with a conducive learning environment where we would be able to focus on our studies.
Erin Seah
In his class, Chu Wei will always provide us with a hot towel to let us freshen ourselves up and there are also FREE snacks provided to make sure that we are not hungry!
Justin Lim
During the 2019 O level paper, the questions Chu Wei created were almost identical to the O level questions.
Kelly Khoo
Perhaps I started liking math more too HAHA. Chu Wei's tests are insanely difficult and his class work really makes you want to throw your brain away and walk out of class puking, but I promise it's all worth it.
Jarrett Cho
Chu Wei explains concepts and topics clearly and teaches shortcuts and tricks which makes understanding of the problem so much easier.
Timothy Chan
Chu wei is a tutor that has constantly motivated me to do better in my additional mathematics despite my constant failures.
Ossdon Lim
Chu Wei's classwork is actually better than the standards of most schools, which had given me a leverage in the long run.
Carine Chan
Chu Wei always makes sure to explain clearly the underlying concepts and fundamentals behind each topic, using various drawings, analogies and explanations until everyone in the class understands it.
Lauren Humphries
Chu Wei's positive, motivational and amiable personality really pushed us to improve in our studies and made it less of a chore and more of a treat to attend his class. His tuition class was a one-stop shop for academic help, friendship, life advice and food.
Naadiah Ibrahim
Instead, Chu Wei explored my reasoning and patiently, yet skillfully, crafted a method to convince me of why my argument was invalid.This really made me realise that Chu Wei was not teaching for the sake of it, but truly because he wanted us to fully grasp and learn to love Math.
Edlyn Tan
Even though his tutorials looked as though he tortured students for a living, Chu Wei would patiently go through the solution and explain thoroughly such that everyone would understand the method to solve similar questions.
Joshua Loo
Class is always enjoyable and I never dread going for lesson. I managed to jump 5 grades for additional mathematics and attained distinctions for both my elementary and additional mathematics in O levels.
Siah Shifra
Chu Wei's lessons and tests were really sick and passing none of his tests was actually kinda demoralising especially when alevels is nearing but well it better prepared me for the real shit and i jumped from a D to an A. Yay, thank you Chu Wei!
Erin Seah En Jia
Chu Wei was able to provide me sufficient guidance during the class as he would try to explain till we can understand. Also, he gave us really challenging questions and tutorials for us to be well-prepared for our tests and exams.
Lim Yip Siew
I have been under Chu Wei since Secondary 4, and he is by far the most dedicated teacher I know. His class is always full of laughter and joy, and you'll grow to love math.
Marcus Yeo Xin Hao
From Chu Wei's torturous and monstrous self-made tutorial question, i had alot of trouble doing it, but he took the extra mile and explain preciously to me with the basic understanding of math.
Eve Lee Shi
Chu Wei is so much more than just your tuition teacher with a mission to reteach what you should have learnt in school. He's a whole package deal of teacher, mentor and personal cheerleader hitting you all at once.
Valery Thong Wei Qing
Yet when you feel all hope is lost, Chu Wei will make you feel that you can salvage any situation as long as you put your heart into it.
Marcus Lim Ming Hao
.... but ChuWei never given up. He would spend time explaining to me once or twice till I get the twist of it and would allow students to stay back after class time to ask him any doubts that we have requiring school work.
Elizabeth Teng Jing Yi
the constant encouragement and passion from Chu Wei made it possible for me to get a distinction in Additional Mathematics.
Juliana Ho Shing Chian
Thanks to Chu Wei, my Math grade successfully improved from a U to an A. To someone like me who has never scored anything above a U grade throughout my JC life, this is a life-changing miracle.
Tan Zi Xuan
... with a C5 in my Amaths at 'O' Levels, I clearly remembered how I hated calculus and totally given up. With Chu Wei's efforts, I managed to secure an A for my H2 Maths at 'A' Levels!
Huang Ziqi
Chu Wei believes that every student is capable of achieving good grades in Maths. He encourages and pushes his students to achieve their goals.
Ng Jing Ting
I have never failed any math paper after the guidance of Chu Wei, when in fact math was my most hated subject since primary school. I even scored distinction in my A Levels!!!
Cheryl Tan Xue Er
Chu Wei is a tutor that really cares about the welfare of his students & never failed to be there when I needed help in my studies & even for any other issues. Honestly, without him, I would be nowhere near to where I am today.
Chan Tin Wing
I am glad that I was able to be taught by Chu Wei during my toughest period of my JC life.
Leow Xingni
Chu Wei is a very driven teacher and a friend who will encourage and motivate you.
Wang Kai Qi
At AO studies, they always believed that you could achieve something more, and for the faith my tutor, Chu Wei, had in me, thank you!
Phillina Ashlea Teo
I join Chu Wei's class in the middle of the year. At that point of time, I was failing Math and hated it. I never looked forward to doing Math. But when I started with AO Studies, I started to take interest in it as I begin to improve slowly.
Nurul Nafisah
Chu Wei's scrutiny in ensuring that we are consistent in our studies has been a leading factor that encouraged me to continue to work hard and excel.
Charmaine Lee Hui Ching
Chu Wei will not hesitate to go beyond what is required of him and provide after-tuition-hours assistance to students who require them.
Jann Lee Xin
I even considered dropping amaths, but then Chu Wei stopped me and told me he believed I could pass my maths.  Without Chu Wei, I would never had been able to achieve such good grades in such a short time.
Charmaine Lee Wan Ting
The tutors there were extremely dedicated and were willing to take the extra mile for their students.
Tan Jay Len
I find Chu Wei's teaching methods really in depth. Even for the tougher topics like differentiation and integration, I was able to understand it a lot easier than when it was first taught to me by teachers in school.
Ooi Qiu Min
Chu Wei's tuition provides a very personalised experience whereby, he will point out each of our mistakes and ensure that we will not repeat it in our exams or future practices.
Hazel Tan Jia Hui
Chu Wei tailored many lessons that targeted essential questions in each chapter of H2 math...
Eve Lee Shi
Chu Wei is wonderfully engaging and he never hesitates to share stories, opinions and jokes with the class.
Yeo Dong Han
Chu Wei takes great effort in making his math questions fun to do despite being challenging ...
Darren Heng Chen Kai
Chu Wei is also someone who clearly knows the education and examining system well, and accurately spots questions like a magician (including the actual A level math questions)...
Chen Lu Shi Quinn
Chuwei is a tutor with both great knowledge and a big heart...... if you want a tutor who is dedicated, whose teaching is effective or a tutor who can give your child/you maximum exposure, I believe Chuwei is the tutor you are looking for.
Take a look at our centre.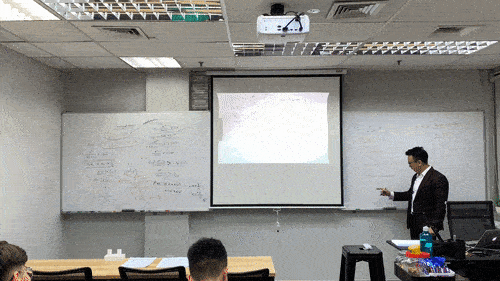 5 mins from Bugis MRT/City Hall MRT
Contact Us
---
Address: 420 North Bridge Road  #06-11/12,
North Bridge Centre,
Singapore 188727
(Opp National Lib)